Asphalt Resurfacing – Edmonton
We specialize in asphalt resurfacing for Edmonton & area
Centerline Paving provides professional paving services to Edmonton and the surrounding areas. With over 50 years of combined experience between the main staff, we are confident we can provide quality asphalt resurfacing services that you will happy with, and feel confident offering a referral to others.
We offer services for parking lot maintenance; everything from fixing potholes, to full parking lot resurfacing, also referred to as a parking lot overlays. We believe you will feel confident choosing Centerline Paving for your asphalt resurfacing work. We have generations of asphalt paving experience amongst our team.
---
Centerline Paving – Edmonton Asphalt Resurfacing Company
Asphalt – Blacktop Services
Edmonton Asphalt Overlay Services: Commercial – Industrial – Residential
780-739-3387 Edmonton & area
Blacktop Resurfacing, Pothole Repair, Asphalt Crack Repair, Asphalt Sealing, Parking Lot Curbs & Line Painting
30+ Years Experience – Free 'No-Pressure' Asphalt Resurfacing Estimates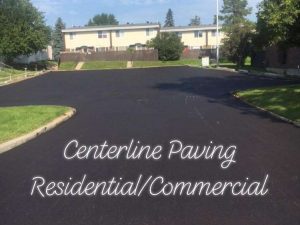 ---
Asphalt Overlays
Overlays are when you put an additional lift of asphalt over existing asphalt or concrete. This resurfacing can be done to improve an existing project, driveway, or parking lot. But it can only be done if the existing asphalt/concrete doesn't have structural base issues. In order to do an overlay, there has to be sufficient room to put in the additional thickness of asphalt. Some areas may need to be milled out to allow the application of the overlay. SS1 Tack Coat for bonding of old asphalt/concrete to new has to be applied in order for the new asphalt to adhere.
A layer of fresh asphalt on an existing driveway or parking lot can completely revitalize the area, it also eliminates tripping hazards from small rivets and potholes that have formed over time. An asphalt overlay can resolve many issues a parking lot may have while saving homeowners and businesses future replacement costs.
Your asphalt resurfacing professional from Centerline Paving will be able to determine if an overlay is a solution to your asphalt needs. If an asphalt overlay is done correctly it can give your parking lot or driveway an additional fifteen to twenty years, if maintained properly. Asphalt overlays are usually a 2-inch lift, but may vary depending on the requirements of the customer.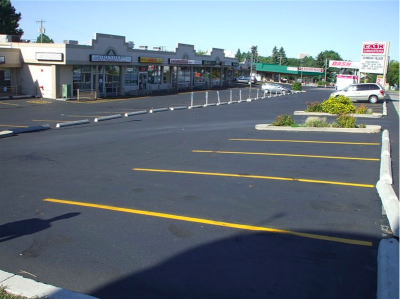 ---
Asphalt Overlay Questions
How thick is an overlay?
As mentioned, a standard overlay is done in 2 inches but may vary on the needs of the customer.
How long does it take to resurface asphalt?
Depending on the size of the project and the accessibility to the project, the time will vary. We can do approximately 20 thousand square ft. of overlay in a day, depending on accessibility, temperatures, and the project footprint.
Can you overlay Concrete?
Yes, you can overlay concrete, you will also need to use SS1 Tack Coat over the concrete for asphalt adhesion. The concrete needs to be relatively flat and without alligatoring within the project. It is possible that the hairline expansion joints in the concrete pad may appear in the asphalt over time. A maintenance plan is needed to maintain the integrity of the job.
Is line painting included?
Line painting is usually included in larger projects. Painting your parking lot is helpful to comply with city standards and traffic congestion. Our line painting expert has many years of experience and is able to do any size project.
How far out of Edmonton are you willing to work?
Centerline Paving is a family-owned and operated company servicing Edmonton and surrounding areas. Within the Centerline family, we have 'sister' companies that other family members own that we can refer you to. These sister paving companies service Calgary and Fort McMurray.
If you are looking to get an asphalt overlay done to a residential driveway or commercial parking lot, you are in good hands if you choose us. Centerline paving has the experience to fulfil your needs. We offer a 12-month guarantee on our work, and following the completion of the overlay, we can provide annual assessments and services regarding recommended maintenance, to ensure the longevity of your asphalt.
---
Centerline Paving – Edmonton Asphalt Resurfacing Company
Asphalt – Blacktop Services
Edmonton Asphalt Overlay Services: Residential – Industrial – Commercial
780-739-3387 Edmonton & area
Blacktop Resurfacing, Pothole Repair, Asphalt Crack Repair, Asphalt Sealing, Parking Lot Curbs & Line Painting
30+ Years Experience – Free 'No-Pressure' Asphalt Resurfacing Estimates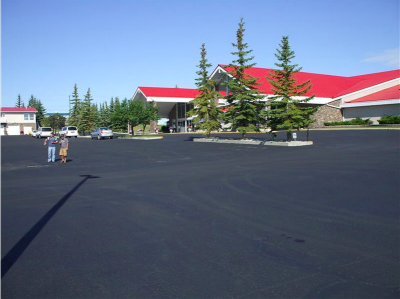 ---
Contact Us
Find out more or discuss your project